First Taste VR
A downloadable VR Experience
Get this VR Experience and 8 more for $44.00 USD
View bundle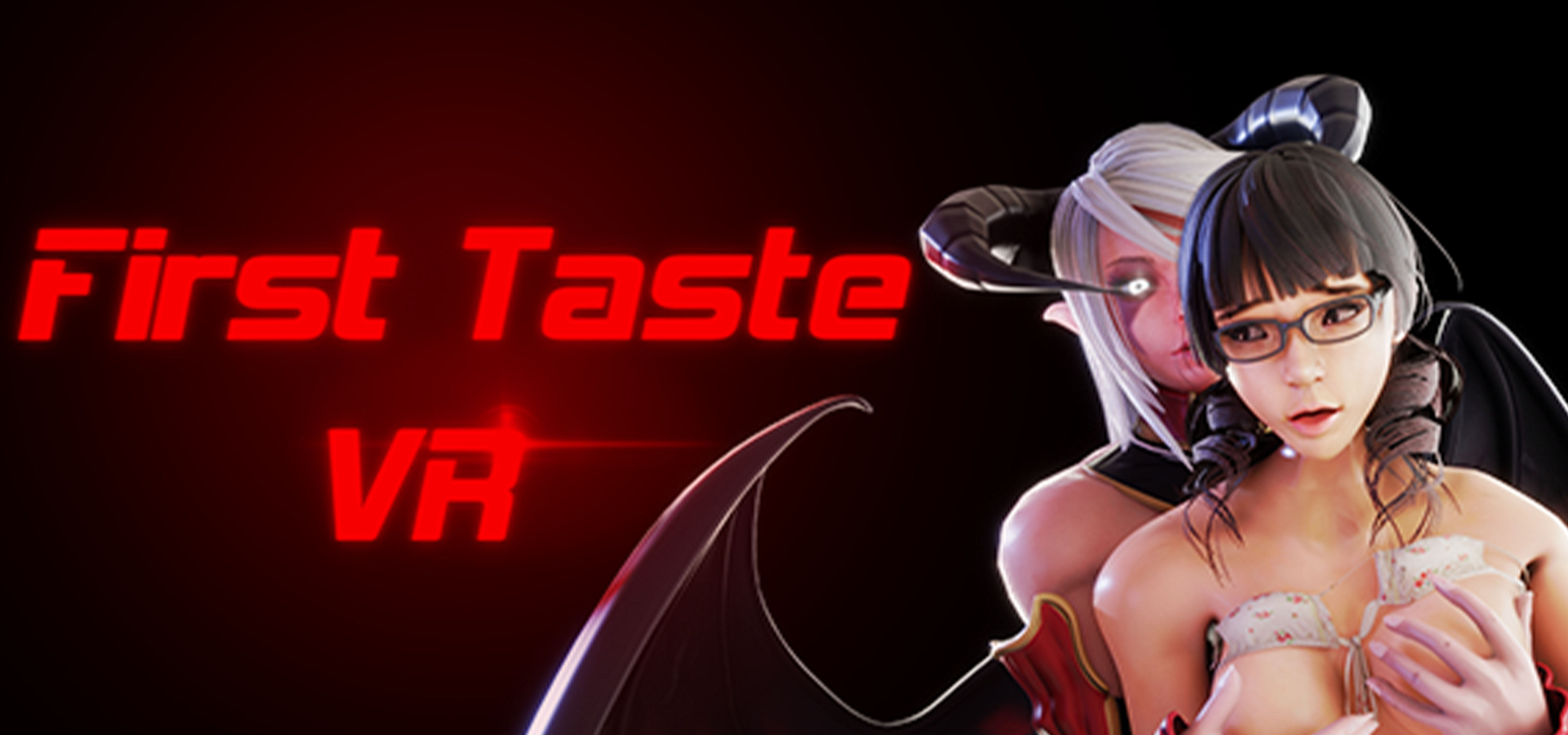 WARNING: This experience contains adult content. You must be 18 years old or older to proceed. All characters depicted are 18 years old or older.

Welcome to First Taste! a fantasy VR CGI experience run in unity. Think you can handle a succubus? Dive into virtual reality and see if you can satisfy Lilith's lust! She might appear sweet at first, but cum inside her pussy and you might experience what it's like to be dominated by a succubus as she drains your balls dry, grinding away on top or maybe she will use her huge tits to jack you off! Anything to get it all out of you!
Fully voice acted and over 20 minutes of VR lewdness. Have Lilith tease and whisper into your ear with an ASMR hand job voiced Oolay Tiger!
This is more a VR Video experience run in unity so site back and relax with your friend in hand ;) !
(Note the current version is VR headset and VR controller support only future builds will allow mouse and keyboard)
Min Spec: Recent Intel i5 / 16GB Ram / Nvidia GTX 970 / Windows 10
Device Support: Rift, Vive, Index
Subtitle supported in the following languages
English
Simple Chinese
Traditional Chinese
Korean
Japanese
If you like what you see why not check us out on patreon for 100s of the very best VR CGI videos!

Purchase
Get this VR Experience and 8 more for $44.00 USD
View bundle
In order to download this VR Experience you must purchase it at or above the minimum price of $9.99 USD. You will get access to the following files:
FirstTasteV1.part01.rar
950 MB
FirstTasteV1.part02.rar
950 MB
FirstTasteV1.part03.rar
950 MB
FirstTasteV1.part04.rar
950 MB
FirstTasteV1.part05.rar
950 MB
FirstTasteV1.part06.rar
950 MB
FirstTasteV1.part07.rar
950 MB
FirstTasteV1.part08.rar
711 MB
Comments
Log in with itch.io to leave a comment.
is it going to be working for the quest?
does it work for oculus quest?
When i try to install the game it says its hosted by an incompatible third-party website.
can you message me a screenshot thats very odd
ah right ok that was an itch setting ive changed it now should work i think
I just tried to install it and I don't know if it's a me problem or not.

Hey, picked this up in the bundle! I love the animation and everything looks great, and sounds as good. I'm just having trouble getting the "player" to disappear. The box that has the volume, play, pause, etc.
Is that possible to remove? I don't see it in the provided screenshots on the page here.
yes you can its the side button
awesome! thanks for the reply - i have an index and i guess i just wasn't squeezing. love the art, incredible!
why the game disapeared from steam